Steve Khan Patchwork (Tone Center) Cat# TC 4102 2
"PATCHWORK" continues Steve's constantly inventive Latin interpretations of the jazz repertoire, culled from some of the most revered composers in the genre, and places Steve in a class all his own, not only as a guitarist, but as an arranger and producer. His own composition "Naan Issue," rooted in the "cha-cha-cha" is sure to be an instant Latin jazz classic and is one of the stand-out compositions on the record. Compositions by Thelonious Monk, Ornette Coleman, Bobby Hutcherson, Joe Henderson, Keith Jarrett, Lerner & Lane, and México's Jorge Estrada combine to create an album, which is well-paced and draws upon a variety of Latin grooves, from fiery up-tempo pieces to gorgeous boleros, enabling the collection to unfold artistically from top to bottom.

"PATCHWORK" is a strong guitar-oriented Latin jazz record with traditional roots yet completely modern, colored by bursts of fusion and progressive jazz influences throughout a carefully constructed sonic landscape that evokes images of the most wondrous aspects of the Caribbean and Latin America.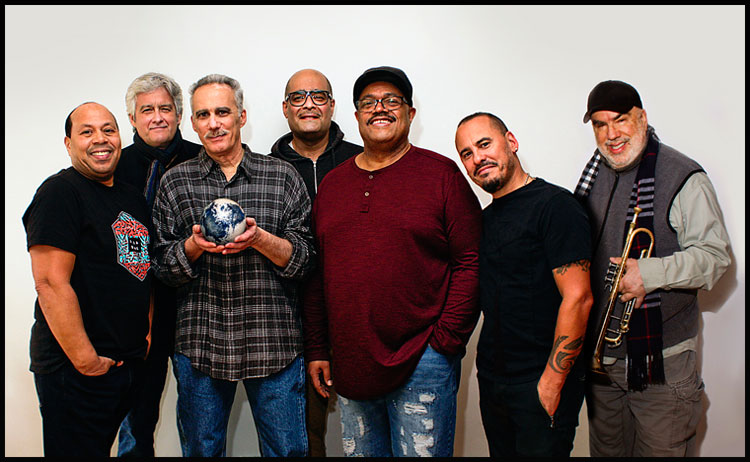 As Steve has developed his own Latin Jazz sound throughout his Tone Center catalog, he has had the good fortune to assemble an incredible band comprised of renowned percussionists Marc Quiñones and Bobby Allende, legendary bassist Rubén Rodríguez, Modern Drummer Hall Of Famer, Dennis Chambers. Keyboardist Rob Mounsey, whose harmonic choices and sounds, leaves an indelible stamp on this masterful recording. Superb guest performances from Randy Brecker, Bob Mintzer and Tatiana Parra highlight this stellar album.




Steve Khan: Guitar
Rubén Rodriguez: Baby Bass & Electric Bass
Dennis Chambers: Drums,
Marc Quiñones: Timbal, Bongo & Percussion
Bobby Allende: Conga
Rob Mounsey: Keyboards & Orchestrations
Randy Brecker: Flugelhorn (5)
Bob Mintzer: Tenor Sax (2)
Tatiana Parra: Voice (8)
Jorge Estrada: Keyboards/Arranger (9)
Videos