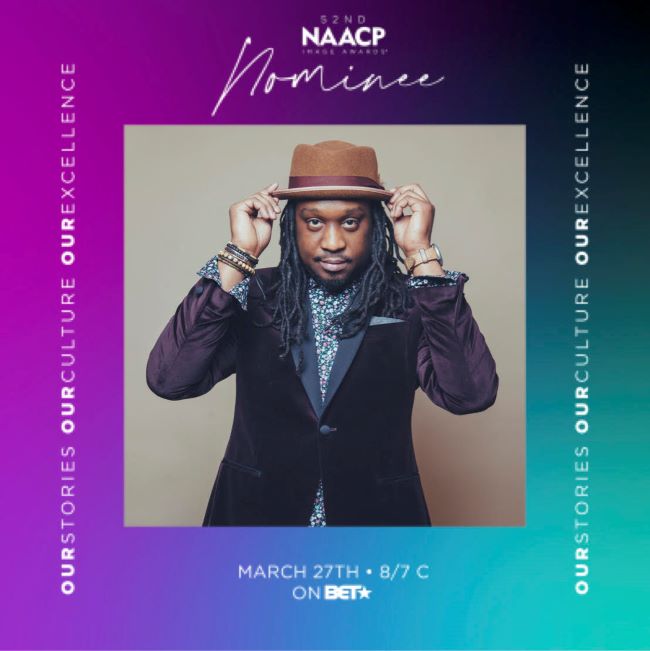 GEORGE BURTON ANNOUNCES RADIO RELEASE OF SOPHOMORE ALBUM, RECIPROCITY, ON MAY 30
SINGLE, "FINDING," VOTED FINALIST IN THE 2021 INTERNATIONAL SONGWRITING COMPETITION; "GRATITUDE" VOTED SEMI- FINALIST FROM THE NEW YORK TIMES PLAYLIST & VIDEO PREMIERE OF "FINDING": MUSIC BROUGHT TO LIFE BY STOP ANIMATION ANIMATOR & DIRECTOR, SIGMUND WASHINGTON

"The pianist George Burton has a shadow identity as a singer-songwriter, but he outsources the singing bit. In general, Burton likes to use his jazz quintet to ends that don't always fit a jazz quintet's typical method, pulling indie rock and chamber music and occasional electronic soundscaping into the mix. On "Reciprocity," his new album, the vocalist Alexa Barchini sometimes steps in to sing Burton's compositions. At the start and end of "Finding," a couple extra layers of Barchini overdubs create a small ensemble of voices, matching the quintet as she sings of lasting love and never-ending awe: "I get older and never wise," the song ends." – Giovanni Russonello, NY Times Playlist Editor's Pick (2.21.20)
"SUBLIME" – NPR
"A DIFFERENT BEAST" – WASHINGTON POST
"BURTON'S JAZZ IS MULTIDIMENSIONAL, STRETCHING THE BOUNDARIES OF JAZZ" – PHILADELPHIA INQUIRER
"BURTON PUSHES THE BOUNDARIES OF THE ALREADY LIMITLESS GENRE OF JAZZ" – NEXTBOP // VISIONARY JAZZ
PIANIST/COMPOSER GEORGE BURTON RELEASES "RECIPROCITY" ON FEBRUARY 21, 2020 THE THRILLING FOLLOW UP TO HIS 2016 CRITICALLY ACCLAIMED DEBUT "THE TRUTH OF WHAT I AM > THE NARCISSIST" FEATURING CONVERSATION FRAGMENTS WITH LEGENDARY SUN RA ARKESTRA BANDLEADER, MARSHALL ALLEN + THE ETHEREAL VOCALIST ALEXA BARCHINI COMPRESSING AND COLLAPSING HISTORY INTO A NARRATIVE THAT FORMS A MEDITATION ON THE VERY NATURE OF JAZZ INCLUDING TIM WARFIELD, CHRIS HEMINGWAY, ANDY BIANCO, PABLO MENARES, WAYNE SMITH JR, JAMES "BISCUIT" ROUSE & JEREMY "BEAN" CLEMONS
For pianist George Burton, innovation is a constant: this master of dissonance, a prodigious composer and classically trained virtuoso instrumentalist, leaves listeners wondering if the fugitive magic of his live shows could ever be captured in a recording. The answer is, YES.
The latest yes, RECIPROCITY, originally released on February 21, 2020, continues the magic Burton weaves through every recording, every live show and every ensemble, and there are many… George leads 4 or 5 projects at any given time, including his Quintet, two Trios, and the holiday Yule Log! project. Each and every offering demands attention because it comes from the mind and soul of a real artist.
George walks the walk with brethren and mentors on his sophomore album, a kaleidoscopic work that flows forward and back in time, a meta dialogue between generations of jazz artists. Opening with a fragment of a conversation with legendary Sun Ra Arkestra bandleader Marshall Allen, whose commentary (recorded while Burton joined the Arkestra for Marshall's "95th anniversary tour"), is interspersed throughout the album, Burton compresses and collapses history in a series of compact configurations to create a narrative that is a meditation on the very nature of jazz.
"Everyone knows that there's no tougher act to follow than oneself. But with his second album, Reciprocity, George Burton has more than proven his talent, creating a modernist landscape that draws on the trajectory of jazz going back to the blues – and establishes him as an oracular presence in a new generation of musicians. Like Orpheus, whose bewitching lyre playing kept the Argonauts from succumbing to the Sirens' song, Burton weaves a counter spell to the Sirens of today – that call for conformity, kitsch and the politicization of music. Burton knows that jazz is all that we have left of a mystery theater: his music is more than the scene, more than the rules; each song is a vista onto a new world." —Excerpt from album liner notes by Dita Sullivan, producer of the performance series Jazz at the Crossroads
Reciprocity also refers to the interconnection of genres that have influenced and been influenced by jazz. Listen to the title track, driven by dissonant chords and a subtle undercurrent of blues; the ethereal vocal by Alexa Barchini that ends Gratitude on a thought and begins Finding, with its driving, circular 3/4 rhythm and gorgeous, eternally singable melody from that thought; the genre-bending, mind-expanding Ti Ki (of the Icelandic avant-rock band Sigur Rós); the haunting Us, that restores the [simplistic] melodic beauty to instrumental jazz; the interweaving harmonies of saxophonists Tim Warfield and Chris Hemingway played against an undeniable hip-hop backbeat in Gratitude. Reciprocity is the exchange of musical ideas facilitated by Burton's mastery at leading his band, which writer Michael J. West so eloquently highlighted in his JazzTimes review of Burton's debut.
What stands out in this project even more, perhaps, is the gestalt—from the commentary to the order of songs, the feel of the album as a whole gives the listener an unmistakable need to receive the album (again and again) in its entirety, as a complete work, as it tells an entire story from beginning to end. And yet, each tune stands alone in its own power, telling its own story like chapters in a book. Burton connects the many histories of music, seemingly scattered amongst times and places and across all genres, with jazz in its present form, honoring the practitioners of jazz past, pushing jazz toward the future. With "Reciprocity," Burton undoubtedly secures his place as an artist who "represents what many of jazz's most exciting figures would become" (NextBop).
Burton's debut record, "The Truth of What I Am > The Narcissist, was an instant sensation among jazz listeners and critics alike, on an international scale: acclaimed as "a fantastic statement of modern jazz" by Downbeat; "a complete and very mature fresco built around twelve great compositions" by Free Fall Jazz; voted #4 top debut album in the NPR jazz critics' poll. The critical raves brought Burton's ensemble to sold-out crowds at the Newport Jazz Festival, Dizzy's at Lincoln Center, Kennedy Center's Millennium Stage, Duc des Lombards club in Paris and a number of jazz festivals in Europe.
About George Burton
Since his arrival in New York, pianist/composer George Burton has been on the radar of everyone who follows innovations in jazz. But that's not surprising; Burton's experience is wide-ranging and deep. Born and raised in Philadelphia, he grew up playing classical violin and viola while absorbing gospel and blues at home and in high school went on to play with Philly hard-bop legend Bootsie Barnes, while learning the subtleties of the genre from some of the veteran pianists on the Philly scene including Sid Simmons and Shirley Scott. He had a long tenure as the pianist for Odean Pope's saxophone choir, and from there he earned a place on the world stage with some of the most significant practitioners of post-bop and the avant-garde – from Eddie Henderson to James Carter to the Sun Ra Arkestra. George Burton's own work with his quintet is in a category by itself: he brings not only stunning technique, but original music that unites all the dimensions of his experience, filtered through the sensibility of a Romantic composer. His breathtakingly eclectic approach, channeled through the heady, dynamic performance of his band, puts Burton's ensemble among the most cutting edge groups on the New York jazz scene.
Personnel
George Burton – piano, Rhodes, harmonium

Tim Warfield – soprano saxophone (1, 6, 10)
Chris Hemingway – alto saxophone (1, 3, 6, 8, 10)
Alexa Barchini – vocals (1, 2, 7)
Andy Bianco – guitar (3, 8)

Pablo Menares – bass
Wayne Smith Jr.- drums (1, 2, 3, 6, 7, 10)
James "Biscuit" Rouse – drums (5, 9, 12)

Jeremy "Bean" Clemmons – drums (11)
all compositions by George Burton, except #3 and #8, written by Sigur Rós/arranged by George Burton; and #11, written by Matt Davis
Reciprocity was recorded at Samurai Hotel Recording Studio, Astoria, NY on April 10th, 2019 & August 15th, 2019

Produced by George Burton Engineered by David Stoller
Mixed and Mastered by Chris Allen George Burton plays a Steinway piano
Cover photo: Sigmund Washington other images: Lauren Desberg
Videos