Celebrated Trombonist/Composer Dr. Javier Nero announces his transcendent sophomore release of Kemet: The Black Land, an homage to the ancient Egyptian civilization, out June 23, 2023 via Outside In Music

Outside In Music is thrilled to announce the June 23, 2023 release of celebrated trombonist, composer, arranger and educator Dr. Javier Nero's exuberant sophomore recording Kemet: The Black Land featuring The Javier Nero Jazz Orchestra. The album meditates on Kemet, the ancient Egyptian, highly-advanced Black civilization. Mesmerized by the great society, which was the birthplace of higher education among bounteous pillars of western ideas and democracy, Nero presents his sweeping new enterprise in the spirit of the prosperous, and often historically overlooked, land of Kemet.
Nero was first made aware of Kemet by his two older brothers – the siblings found the idea of an advanced civilization of Black people compelling. This notion challenged the typical American narrative about African people, a conversation which all-too-often tends to be centered around the transatlantic slave trade. Through the recorded output on Kemet, Nero redirects listeners from myopic western conceptions to a more rich and glorious part of history, turning the page back many millennia and re-imagining a place where free-speech and collaboration were cardinal approaches to advancing life.
Like Nero's 2020 debut, Freedom, which was lauded for its transcendence of cultural boundaries, Kemet augments similar themes, specifically the Kemetic decree that ideas and information should be shared freely. "The discipline of music, specifically jazz, prides itself in its amalgamation of diverse cultural elements to forge something new of beauty," Nero exclaims.
Nero's blending of styles on Kemet yields metamorphic tunes of conflict, freedom, yearning and contemplation. His fervent melodic refrains on trombone are augmented by core ensemble members: pianist Josh Richman, drummer Kyle Swan, and bassist William Ledbetter. Special guests include trumpeters Sean Jones and Randy Brecker, vibraphonist Warren Wolf, saxophonist Tim Green, and vocalist Christie Dashiell.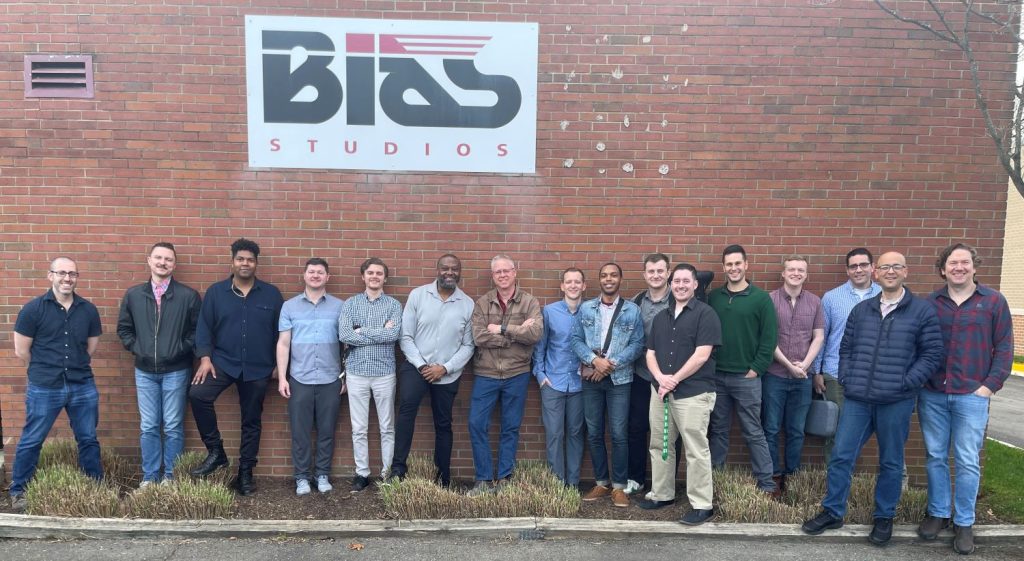 Nero espouses "When I think of Kemet, I envision luxurious landscapes of golden sand, immense structures, vegetation, rivers, and people, living, eating, and playing music harmoniously together. Kemet represents the beauty humanity is capable of through the free and uninhibited exchange of ideas and information. This album represents my family, my experience, and my musical influences. My African roots, my European roots, my Native roots, my Hispanic roots and a bit of that inexplicable human experience we all share. I now offer to you the summation of those experiences, in sound. I've combined some unique musical elements together on this album, and I hope they come out sounding golden to your ears."
The music on Kemet: The Black Land uses many African rhythms combined with a very typical western harmonic structure and near-symphonic orchestration style. The composer was inspired by the lush sounds of a wind ensemble in his arrangement process. A common musical theme on this release is the use of the pentatonic scale. The scale itself is a through-line connecting many different cultures – the 5 note scale is found in the tribal or traditional music of Africa, Europe and Asia. Nero's writing entwines elements of soul, folk and Americana into a sound that is strongly rooted within the jazz idiom.
Compositions such as "One Day", "Time" and "Kemet" incorporate a trance-like minimalism that reflects that of African and Middle-Eastern music. "One Day"'s lyrics explore the duality of the great potential of our society if we decide to work together, versus what will become if we decide not to.
"Randy Brecker, and Sean Jones are both musicians I grew up listening to and transcribing. It was an honor to have them play on the album. I've taken quite a bit of influence over the years from the Brecker Brothers compositions and playing," Nero indicates. Brecker lends his masterful melodicism to the composition "Nostalgic Haiku".
Regarding Sean Jones, Nero remarks "[his] playing and music is inspiring in the same way. Sean's sense of melody and harmony was a perfect fit for my music. I feel as if we are kindred spirits musically, and naturally paint with the same color palette so to speak. His natural style as a soloist was a perfect match for my compositions. You can hear that especially on my compositions "Discord", "Kemet", and "Jam #3"."
The ensemble's core group of drummer Kyle Swan, pianist Josh Richman and William Ledbetter lend their stunning interplay to Nero's compositions – celebrating each nuance of his masterful songwriting. Nero notes "Kyle Swan was a key element in making this happen. He is another kindred musical spirit – Kyle made the band feel comfortable playing complex music while still exemplifying technical prowess and artistry on the drum set throughout the whole album."
Kemet: The Black Land imbues a message of hope to all who listen, it is a sonic representation of what Kemet was and what the world could be – a place of harmony, and an exchange of ideas that lead toward commonality. The release firmly cements Nero's stature as one of the prime composers, arrangers and instrumentalists of our time.
# #
Tracklisting:
The Blues Reincarnated (9:37)
Time (8:16)
Reflections on the Dark, Tranquil Water (7:08)
Discord (8:05)
Nostalgic Haiku (7:28)
Just Let Go (5:16)
Kemet (The Black Land) (10:35)
One Day (5:43)
Jam #3 (12:18)
*It's Alright With Me (5:58)
*Contemplation (6:47)
*Bonus Tracks
---
Bio:
Dr. Javier Nero is a jazz trombonist, composer, arranger, and educator whose musicianship has received significant recognition. Dr. Nero has won first place in 4 international jazz solo competitions including the 2011 International Trombone Association's Carl Fontana Competition, the ITA's 2013 JJ Johnson Competition, the 2014 American Trombone Workshop National Jazz Solo Competition, and the 2015 Texas State Trombone Symposium Jazz Trombone Competition. Dr. Nero was also 1 of 3 finalists nationwide selected to compete in the 2018 Curtis Fuller Jazz Trombone Competition in Detroit, Michigan, and has been a finalist in the University of North Texas jazz trombone competition 2 years in a row 2019/2020. Javier is also slated to perform on board the Jazz Cruise in 2022 alongside artists such as John Clayton, Christian McBride, Randy Brecker, Kurt Elling, and many more.

Currently, based in Washington, DC, Javier is busy as both a sideman and bandleader in the greater DMV area. He recently relocated to the area from New York City after winning the lead trombone position in the US Army Band's premier musical unit: "The Pershing's Own". Javier performs as part of the pop element with the Us Army Blues, a big band comprised of some of the nations most talented musicians. In NYC Javier performed regularly with The Robert Edwards Big Band, Steven Feifke Big Band, Remy Le Boeuf's Assembly of Shadows, Manuel Valera Jazz Orchestra, Lucas Pino's No-Net Nonet, the Eyal Vilner Big Band, and many other jazz and classical ensembles. Javier also leads two of his own ensembles "The Javier Nero Septet" and "The Javier Nero Jazz Orchestra. Both bands perform all original compositions and arrangements.


Dr. Nero collaborated and recorded with multiple Grammy award- winning musicians in Miami and the greater South Florida area including Brian Lynch, John Daversa, and Shelly Berg. Dr. Nero also performed with many local staples in the Miami jazz community such as Martin Bejerano, Errol Rackipov, Felipe Lamoglia, Tal Cohen, and Jean Caze. Nero has also held the lead trombone position in the award-winning Frost Concert Jazz Band at the University of Miami.

His classical training and versatility have enabled him to perform in various styles and genres alike, ranging from small jazz combos, to symphony orchestras. Most recently Dr. Nero held the trombone position on the Off-Broadway production of "The Secret Life of Bees". He has also performed and arranged music for a special performance at Carnegie Hall celebrating the music of Stephen Sondheim featuring singer Titus Burgess. Nero has also been a regular member of the award winning Haitian band "KLASS" which tours the US, Canada, the Caribbean, South America, and France.

Dr. Nero's compositions and arrangements have also earned various awards and accolades including Downbeat Magazine's Student Music Awards, participation in the Betty Carter Jazz Ahead Program, and the Banff Centre's international workshop in jazz and creative music. Nero's composition "Tesseract" for jazz orchestra was the winner of the 2018 Ithaca College Composer Contest which featured drummer Matt Wilson, and his composition "Kemet" was an honorable mention in 2019 Ithaca College Jazz Composition Contest, which featured Jazz at Lincoln Center's lead trombonist, Vincent Gardner. Multiple Grammy award-winning trumpeter Brian Lynch calls Nero's compositions: "modern, sophisticated yet accessible, pleasing the player and listener alike".


He has written compositions and arrangements that were performed and recorded by vocalist Veronica Swift in the 2015 Thelonious Monk Competition finals, and featured on her recent 2019 album "Confessions". He has also written for the Frost Symphony Orchestra, the Concert Jazz Band, Studio Jazz Orchestra, Jazz Vocal 1, Extensions, The Juilliard Jazz Orchestra, The Henry Mancini Institute Orchestra, the Knoxville Jazz Orchestra, the "Make More Noise" trombone duo at Ball State University, and many more.

Nero currently holds a Bachelor of Music degree from the Juilliard School, a Master of Music from University of Miami in Studio/Jazz Writing, and graduated in May, 2017 with a Doctor of Musical Arts degree with a cognate (minor) in classical trombone performance at the Frost School of Music at the University of Miami.
Videos