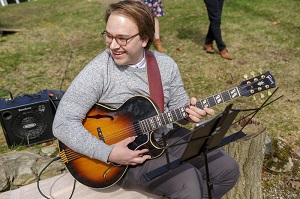 Brayden Bradford started playing the guitar at 13 and began studying jazz soon after discovering the music of Wes Montgomery. In high school, Brayden excelled as a member of his high school jazz band and as an award-winning member of Caleb Chapman's Soundhouse. He also honed his skills by regularly attending Juilliard Jazz workshops where he was able to attend classes taught by Juilliard Professors Benny Green, Rodney Jones, Carl Allen, and Ron Blake.  
In 2019, Brayden graduated with a degree in Guitar Performance Summa Cum Laude from Berklee College of Music having studied under distinguished teachers Richie Hart, Kenny Werner, Livingston Taylor, Mick Goodrick, and many others. He currently works on staff at Berklee at the admissions office.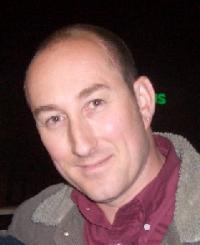 Joshua M. Ellman
Groov Marketing & Consulting - Southwest
With over 25 years to his credit, Josh's radio promotion experience started at Groov in 1994 & exposed him to commercial AAA/Blues/World promotion & research, working the likes of Bozz Scaggs, JJ Cale, John Lee Hooker/Santana, Black Uhruh, The Jazz Passengers w/Deborah Harry & many other incredible acts. Josh then focused on College Jazz Radio Promotion and played an integral part in researching contacts & information for Groov Marketing's now extensive radio database. Josh, for a time, also did NAC radio promotion, now known as Smooth Jazz and Vocals.

As Groov Marketing began focusing primarily on Jazz, Josh and the company found their ultimate niche and has enjoyed a long standing relationship with Blue Note Records working incredible acts like Cassandra Wilson, Kurt Elling, Charlie Hunter, Medeski Martin & Wood, Dianne Reeves, Norah Jones etc. This is not to mention the many other fantastic Jazz labels/artists, major and independent alike, that Josh has helped promote to radio since 1994. Throughout the years and partly to Josh's credit, Groov Marketing has also received many "Independent Radio Promotion" awards from both Gavin and Jazz Week. Today, Josh holds a Bachelor of Science in Business Management from The University of Redlands.
NACC Industry Profile Interview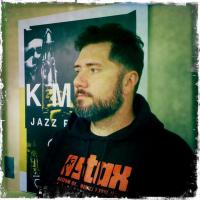 Mark Rini
GROOV Marketing & Consulting- Northwest
With over 25 years of experience in the Music Industry, Mark has tackled everything from Artist Management to Venue Booking to Radio Promotion.
After spending the late 90s and early 00s in Hollywood, Mark escaped Los Angeles for the greener surroundings of the Pacific Northwest. In his spare time, Mark enjoys hiking, fishing, kayaking, digital photography, spending time with his two dogs, Roxy and Boogie, searching out new wineries and absorbing the vibrant music and art scene that Portland has to offer. 

Mark is also the host of Soul Station, which airs every Tuesday night at 9:00PM PT on Portland's Jazz Station KMHD 89.1. You can also check it out online at http://www.KMHD.org
NACC Industry Profile Interview
Industry Interview with Mark Rini, GROOV Marketing